Deux liens rapides à propos de l'impression sérigraphique.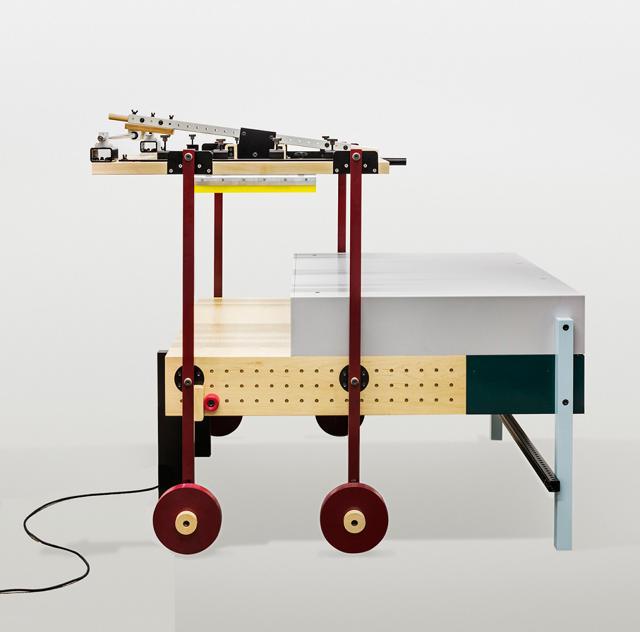 Une presse sérigraphique conçue par François Chambard pour le New York Museum of Art and Design / Photo : Francis Dzikowski/Otto DR via FastCoDesign
Tout d'abord, au New York Museum of Art and Design, afin de bien expliquer aux visiteurs ce que c'est cette technique, la musée a créé un atelier de sérigraphie. Et, ils ont demandé à François Chambard de l'atelier UM Project de concevoir cet atelier. Il en résulte une machine qui mérite sa place à côté des productions graphiques exposées avec ses références Bauhaus.
Toujours sur le sujet de la sérigraphie… Steve Frykholm travaillait chez le fabricant de meubles, Herman Miller, en tant que graphiste. Pendant 20 ans il créait, tous les ans, une affiche pour le picnic annuel de la société. Aujourd'hui ces affiches entrent au Museum of Modern Art à New York. FastCoDesign présente un court reportage et un documentaire sur le sujet.