À de nombreuses reprises je suis tombée sur des pages de bouquins qui catégorisent de façon visuelle les types de data visualisation existantes. J'ai toujours trouvé ça fascinant mais jamais très utile par manque d'explications et de contexte.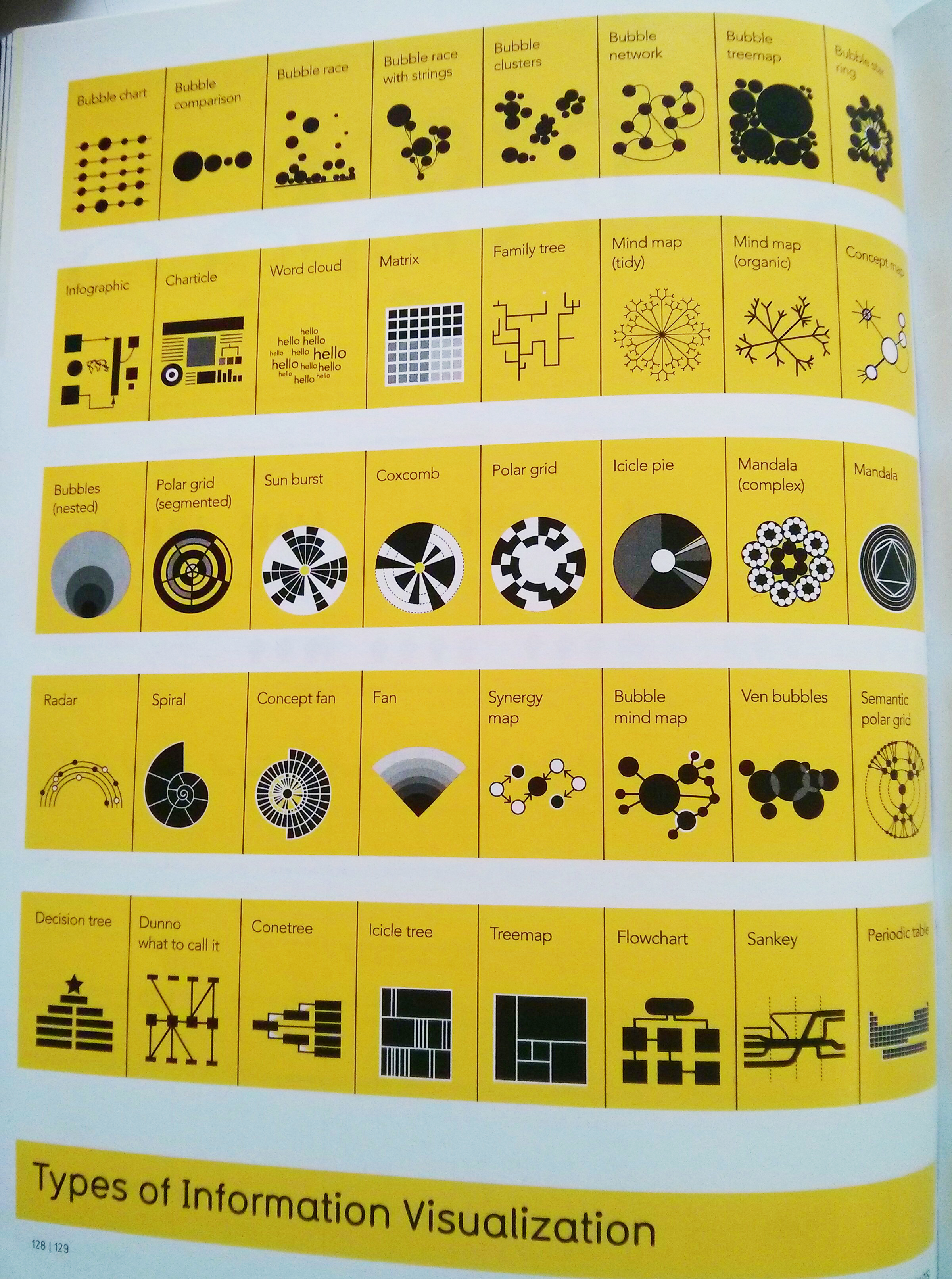 Types of information visualisation / Photo du livre The Visual Miscellaneum de David McCandless
Cela dit, il y a quelques semaines j'ai découvert un petit site que je trouve génial, le data visualisation catalogue. Il s'agit d'une initiative d'un designer, Severino Ribecca, qui était à la recherche d'outils de data visualisation pour designers.
Oui, on y retrouve les mêmes types de catégorisation que sur les bouquins, à savoir une liste de formes visuelles, mais pas que! Le site permet de les trier par type d'utilisation, ce qui est très utile.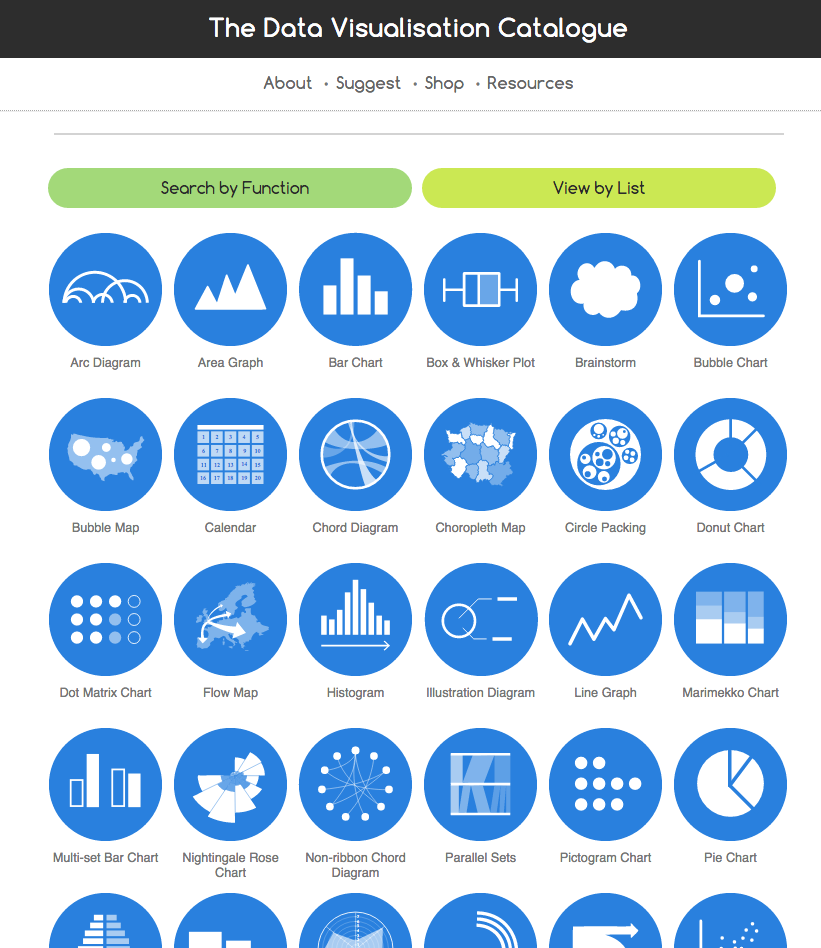 Data visualisation catalogue / Capture d'écran de la page d'accueil du site
On peut alors clicker sur chacune des icônes pour en savoir plus sur chaque type de data visualisation: le rôle qu'elle a, les rapports entre les données qu'elle permet d'établir, les outils à disposition pour les fabriquer (D3.js et Google Charts entre autres), les alternatives de représentation, des liens externes avec plus d'information, des exemples… bref que du bonheur!
Ils ont même une boutique! Je ne suis que très rarement enclin à acheter des goodies quand un site me plait, mais là j'avoue que c'est assez tentant.
—Image d'entête : photo d'une page du livre Visual Complexity, Mapping Patterns of Information de Manuel Lima